No matter where you live, the real estate market is constantly changing and shifting. This is especially true in Naples, Florida, where 2023 is shaping up to be a unique year. If you're thinking about buying or selling a home in the coming months, read on for some expert insight into the 2023 forecast for the Naples real estate market. When you're ready to begin your buying or selling journey, skilled luxury Realtor®
Johnathan Shirey
would love to connect with you and help you track down the information you need. Read on!
What should I know about the 2022 market?
The Naples housing market continues to favor sellers, with prices increasing. According to the most recent Naples area
market report
by the Naples Area Board of Realtors, the median sale price for single-family Naples homes was $682,500. This represents an 11% increase over the previous year. Condos fared similarly, with a median sale price of $446,520, which was a 25.8% increase over 2021 prices.
While it's clear that home prices have risen steadily over the past year, they were slightly higher at the beginning of 2022 than they currently are as we close out the year. Back in May 2022, for instance, the median closed price of single-family properties in Naples was
$815,000
, while condos sold with a median price of $483,000. This indicates that while the Naples market remains in favor of sellers, the red-hot demand seen during 2021 and 2020 has begun to cool off. The number of sales in 2022 so far has been 34.8% lower than that of 2021.
Most single-family homes spend a
median
of 23 to 31 days on the market before selling. For properties above $2 million, the median number of days on the market is 48. Additionally, Naples properties typically sell for 99.6% of the initial list price, mirroring the strong demand.
In many ways, this is a good summation of the national market. So far in 2022, home prices have been slightly higher than in previous years, although the jump wasn't nearly as substantial as the year before and has slowed down over recent months. Sellers stand a good chance of receiving multiple competitive offers in many locations, sometimes with waived contingencies.
It's also important to note that while the full scope of the impact of Hurricane Ian has not yet been realized, and some homes that sustained damage have been removed from the MLS, the local market is expected to
remain strong
.
Will 2023 be similar to 2022?
Actually, most experts predict that we'll see a slight recession in 2023. There are several reasons for this, but two major factors are climbing interest rates and continued rising inflation. If trends continue, a stall is likely during the second quarter of 2023. Homes will continue to sell, especially in highly sought-after communities, but prices likely won't be much higher than where they currently are. They may dip slightly, but it would be a major surprise if they fell far. In other words, don't expect a repeat of 2008.
When is the best time to buy or sell a home?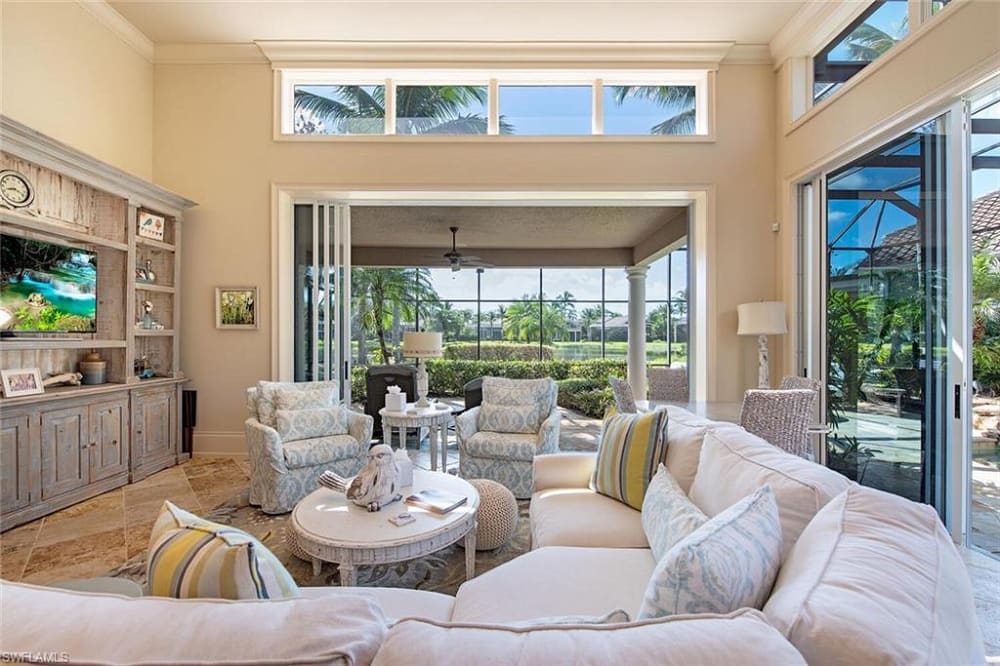 Photo courtesy of Johnathan Shirey
According to the National Association of Realtors, the time frame with the highest activity on the real estate scene is
May through August
. In fact, the number of sales during this period takes up 40% of the total sales for the year. This is due to increased buyer activity, as late spring and summer are popular times for young families to move since they want to settle into their homes during the summer vacation. In addition, most people have their tax returns by this time, so they may be able to afford to put more money down at closing. For this reason, April or May could be a great time to list your house so that it's ready for the summer season.
If you are buying, you can use this information to your advantage as well. The market slows down in the fall, with the
slowest
months being November through February. By this point in time, many people are busy planning for the holidays or running children back and forth to school and extracurricular activities. Some sellers may lower prices to garner greater interest from buyers, and if you choose to shop for a home during these months, you'll likely have less competition than at other times during the year. However, be aware that you may have fewer available homes to choose from.
Is 2023 a good year to enter the market?
2023 could be a good year to buy or sell, depending on your position. While it seems like it will be a more favorable year for buyers, you shouldn't expect to pay pennies on the dollar for a home. Keep in mind that interest rates and inflation will likely continue to rise, so you may still pay more to purchase a home later in the year even if it's not reflected in the asking price. If you're waiting to find an unbelievable deal, you might be better off buying sooner rather than later.

As a potential seller, it may be discouraging to hear that prices could stall in 2023. However, because prices aren't expected to drop significantly, there will still be opportunities for you to command a good return on your home. At the same time, you'll have to leverage your profits into a new home at the current interest rate (unless you plan to pay cash). This may or may not be a wise decision.
How can I get ready to buy or sell a home?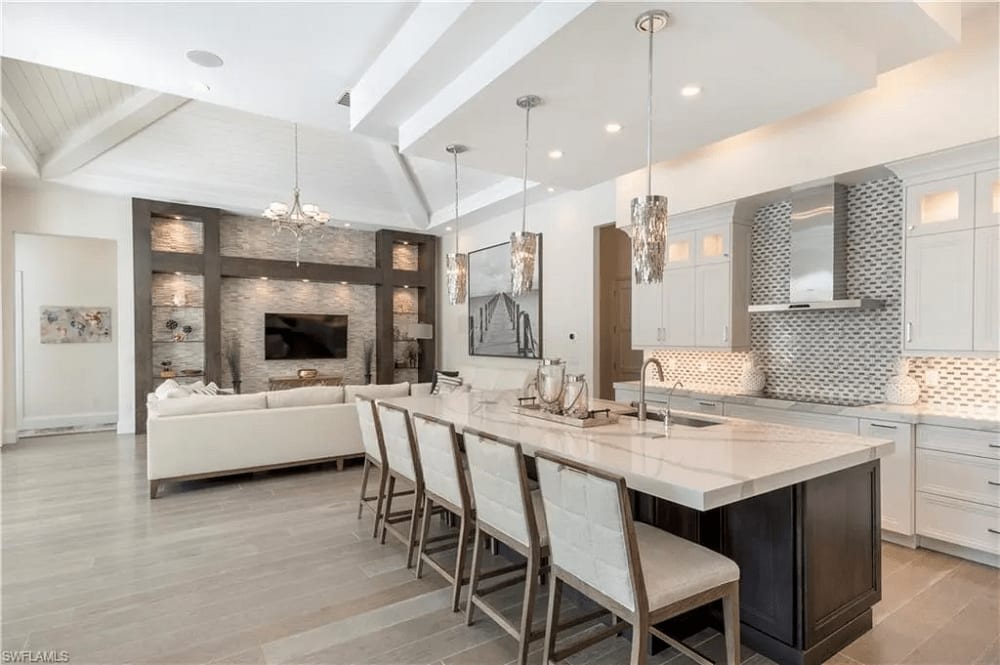 Photo courtesy of Johnathan Shirey

If you're thinking about buying, it's never too early to speak with a lender about getting pre-approved for a loan. Your lender will ask about your credit history and your debt-to-income ratio. They may even want to see recent tax returns. All of this information will help them determine what sort of loan (and interest rate) you can receive. Keep in mind that different lenders will offer you different interest rates, so it's worth your time to shop around for the best deal.

Sellers can begin the process by asking their Realtor® for a Comparative Market Analysis. Your Realtor® will do the research about recent home sales in your area, and you can use the information to imagine where you might price your home. You can also perform a few small upgrades and repairs so that you won't have to do them later on. Some sellers will even order a pre-listing inspection so that they aren't caught off guard by anything negative that comes up during the buyers' inspection.
I'm still confused - who can help me?
If you're in the market for
buying
or selling, the professional you want on your side is expert Naples Realtor®
Johnathan Shirey
. Johnathan is highly data driven and forward thinking. He is equipped with the insight and expertise to evaluate what the market is doing and where it's headed in the future. Johnathan is always patient and eager to listen to his client's wishes and concerns. He would love to help you navigate your way through the ever-changing market. Reach out to him today.

*Header photo courtesy of Shutterstock